IBM® QRadar® Security Information and Event Management (SIEM) empowers your security analyst to detect anomalies, uncover advanced threats and remove false positives in real-time. By consolidating log events and network flow data from thousands of devices, endpoints and applications distributed throughout your network, QRadar accelerates incident analysis and remediation. QRadar SIEM is available on premises and in a cloud environment.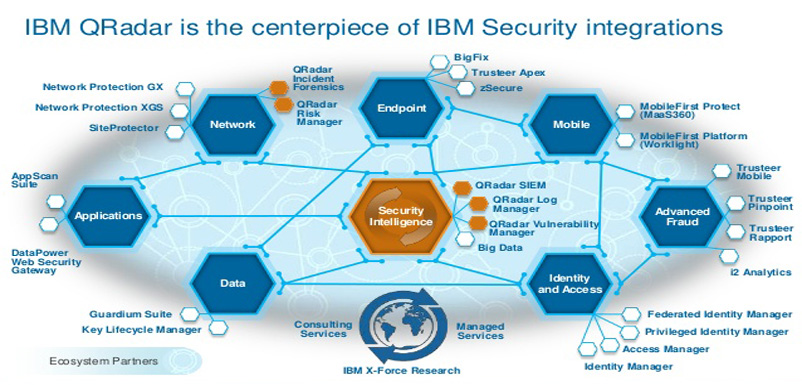 Provide near real-time visibility
Capture log event and network flow data in near real time and apply advanced analytics to reveal security offenses.
Reduce and prioritize alerts
Focus security analyst investigations on a short, manageable list of suspected, high probability incidents.
Optimize threat detection
Sense and track significant security incidents and threats with supporting data and context for easier investigation. Create detailed data access and user activity reports.
Easily manage compliance
Comply with internal organizational policies and external regulations by offering many customizable reports and templates.
Key Features
Sense and detect fraud, insider and advanced threats
Perform immediate event normalization and correlation
Sense, track and link significant incidents and threats
Deploy QRadar SIEM on premises or in cloud environments
Quickly and inexpensively add more storage and processing
Provide enforcement of data-privacy policies
Bring in threat intelligence expertise from IBM X-Force
Enable threat-prevention collaboration and management
Integrate with hundreds of IBM and non-IBM products