Enterprise-class Email, Calendars, Contacts, Tasks, Chat, and More
The award-winning messaging and collaboration solution, Kerio Connect, meets the needs of small and mid-sized business. It offers unmatched deployment flexibility and broad mobile device support. Business users enjoy support for their favorite email client and Kerio Connect Client via their favorite web browser.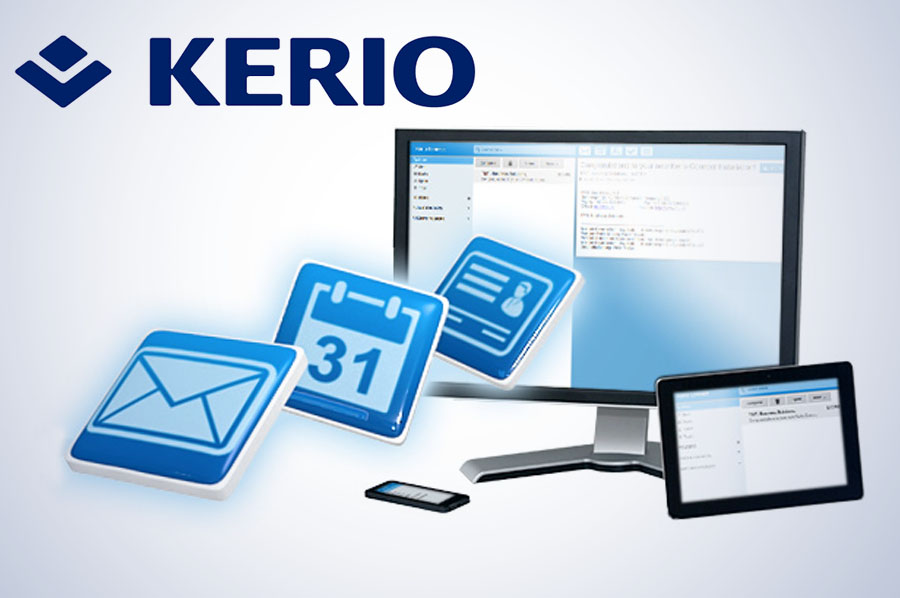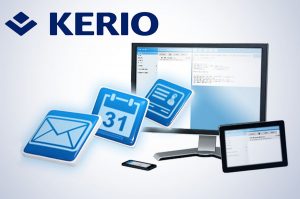 Kerio Connect is stable — so you can focus on your business rather than unexpected downtime and recovery. Deployment and administration are simple by design. With low licensing, service and hardware costs, Kerio Connect delivers measurable business value over other offerings.
BYOD Made Easy
Let's face it. Business users are bringing their own devices to the workplace and that's not going to change. Kerio Connect makes BYOD easy. From iPhones to Android phones to tablets, we support virtually every mobile device on the market. And Kerio Connect is so simple to use that end users can configure their own devices without bothering IT.
Flexible, Cross-platform Client Support
Business users don't care about mail servers. They simply care that their email works, that it's secure, and delivers the flexibility that users want and expect. When using Kerio Connect Client for Mac, Windows or a web browser, you can see the presence of colleagues, chat in real-time, organize meetings and securely compose richly formatted email.
Kerio Connect also provides full support for Outlook (Windows and Mac) and many other IMAP or POP compliant email clients. And, iOS users can set up an account in the popular smart mail application Spark by Readdle, using an integrated Kerio Connect profile.
Secure & Protected Email
We've built powerful security into Kerio Connect. You're protected against hacking and malicious attacks with SSL encryption, S/MIME, anti-spam and anti-virus tools, and more. Automated backup with granular restore options ensure quick and easy recovery from all types of disasters. Server-wide archiving prevents data loss and helps organizations to comply with legal requirements for email retention.
Unparalleled Simplicity
Kerio Connect delivers the features and functionality of a complete messaging and collaboration solution without the complexity and high price tag of other systems. Kerio Connect's web based administration is clean and simple, and can even be configured from a tablet. Stay in control of all your Kerio deployments through a single centralized web interface — MyKerio.
One-click upgrades make it quick and easy to ensure your server is using the latest version, and managing users is a breeze with the straightforward licensing model. We meet your requirements with the best and most flexible messaging and collaboration server on the market.
Flexible Deployment
Kerio Connect supports three different deployment options, to let you choose the approach that best fits with your existing IT processes, infrastructure and organization. No matter what option you use, Kerio Connect offers the same great end-user experience, rigorous security, and ease of administration.
Kerio Connect Single-Server – Easily install Kerio Connect on your existing hardware, using your favorite host OS or hypervisor. We support most versions of Windows, Linux and Mac. Or choose the VMware virtual appliance to easily run Kerio Connect side-by-side on the same hardware as your other business applications without worrying about operating system compatibility.
Kerio Connect Multi-Server – Deploy this modular, multiple server solution for greater scalability and performance in larger organizations and distributed multi-office environments, or in partner-hosted Kerio Cloud environments.
Kerio Cloud – Don't want to manage your own server? Choose hassle free Kerio Cloud.
Business related support
Additional free-of-charge remote support
You are welcome to ask for help regarding your product and settings. We understand that IT is just an additional task in order for you to perform well. That is why we make your IT our job.
Personal Support Contact per company
24/7 Monitoring
Certified Support employees